Official Team Pete Convention Pass
The 2020 Democratic National Convention is where our party will come together to nominate the historic Biden-Harris ticket, finalize our party platform, and hear from inspiring leaders in the Democratic party.
Of course we are living through an unprecedented time — and this year's convention will be, well, unconventional. But our movement was founded on the idea of belonging, so it's important to us that every member of this community has a front row seat to everything Pete will be doing this week to support Joe Biden and Kamala Harris. We have a packed schedule of events where Pete will make the case for why we need to win in November to restore the soul of our nation and launch the era that must come next.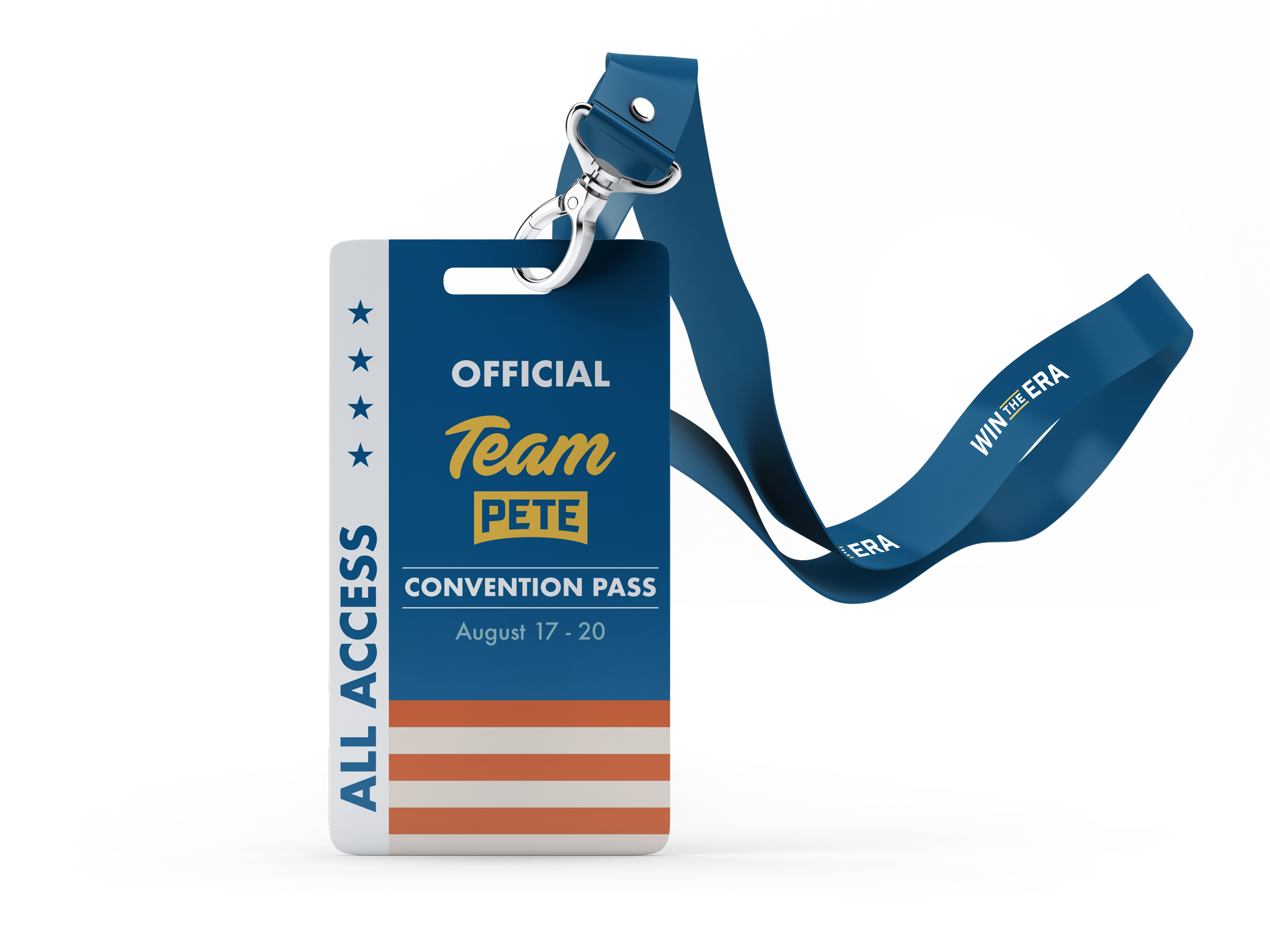 Pete's Official Schedule
Follow throughout the week as Pete talks to different organizations, party councils, and reporters about why he's so excited to help unite our party and work to elect Joe Biden and Kamala Harris. We will update throughout the week as appearances and interviews are added.
Note: all times are in EDT and subject to change based on when events start.
Monday
7:40 am – Live on MSNBC Morning Joe
2:00 pm – Black Caucus Meeting – RSVP here
8:10 pm – Live on PBS Newshour
8:30 pm – Live on CNN Primetime Convention Coverage
Tuesday
7:05 am – Live on Good Morning America
1:00 pm – LGBTQ Caucus Meeting – RSVP here
3:30 pm – Youth Council Meeting – RSVP here
4:00 pm – Washington Post Live with Robert Costa – Streaming here
6:00 pm – Veterans and Military Families Council Meeting – RSVP here
9:00 pm – Roll Call Across America – Streaming here
Watch as Pete, in his role as chair of Indiana Delegation, casts his vote for the nomination of the Biden-Harris Ticket
11:00 pm – Live on NPR
11:30 pm – Live on MSNBC
Wednesday 
7:30 am – Live on CNN New Day 
12:00 pm – Live on MSNBC
7:15 pm – Win the Era Grassroots Happy Hour – Get your ticket here
8:00 pm – Young Americans for Biden Watch Party – Link to come
8:30 pm – Iowa for Biden Watch Party – Link to come
Thursday 
7:30 pm – Voices of Victory Event in support of the LGBTQ Victory Fund – Get your ticket here
8:30 pm – New Hampshire for Biden Watch Party – Link to come
9:00 pm – Pete Buttigieg addresses the 2020 Democratic National Convention live from South Bend – Streaming here